Recently, we received news that we have partnered up with an amazing organization called Childhelp, an organization dedicated to help the most innocent, vulnerable, and often voiceless lives. Read more about the partnership here: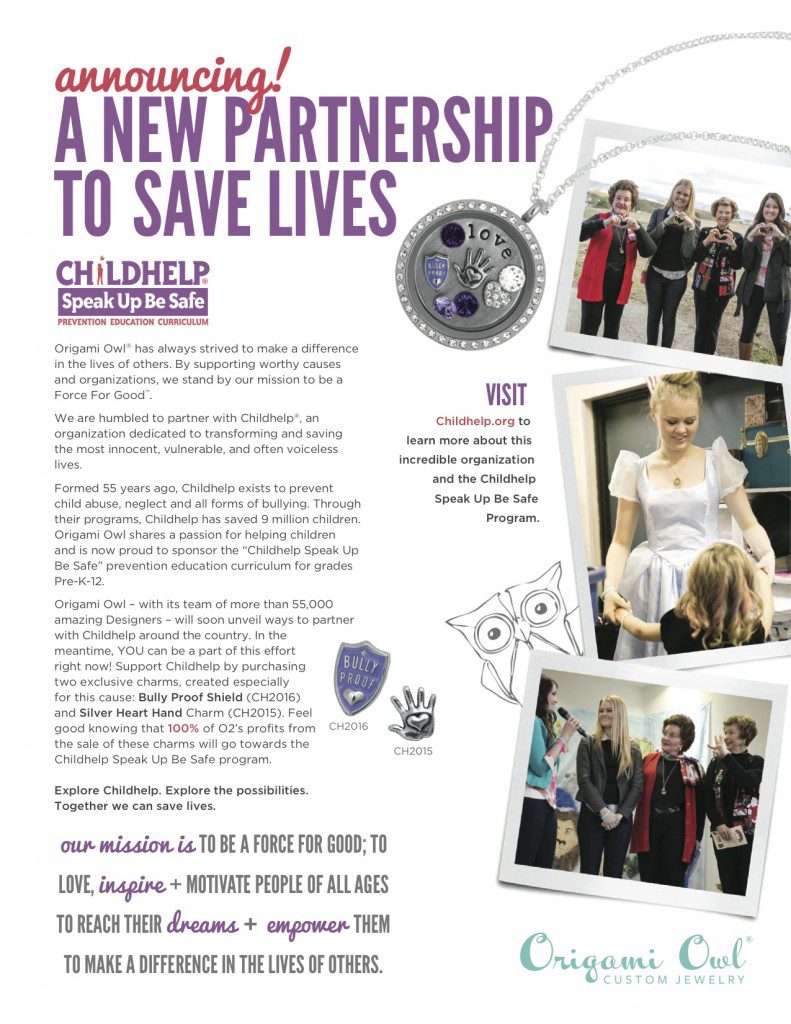 100% of the profits from the sale of these charms will go towards the Childhelp Speak Up Be Safe program.  Lets take a closer look at these charms:
Help us be a force a force for good and bring a voice to innocent lives. We thank you from the bottom of our hearts.
(Image source: Origami Owl and it's replicated sites like mine http://locketsandcharms.origamiowl.com)